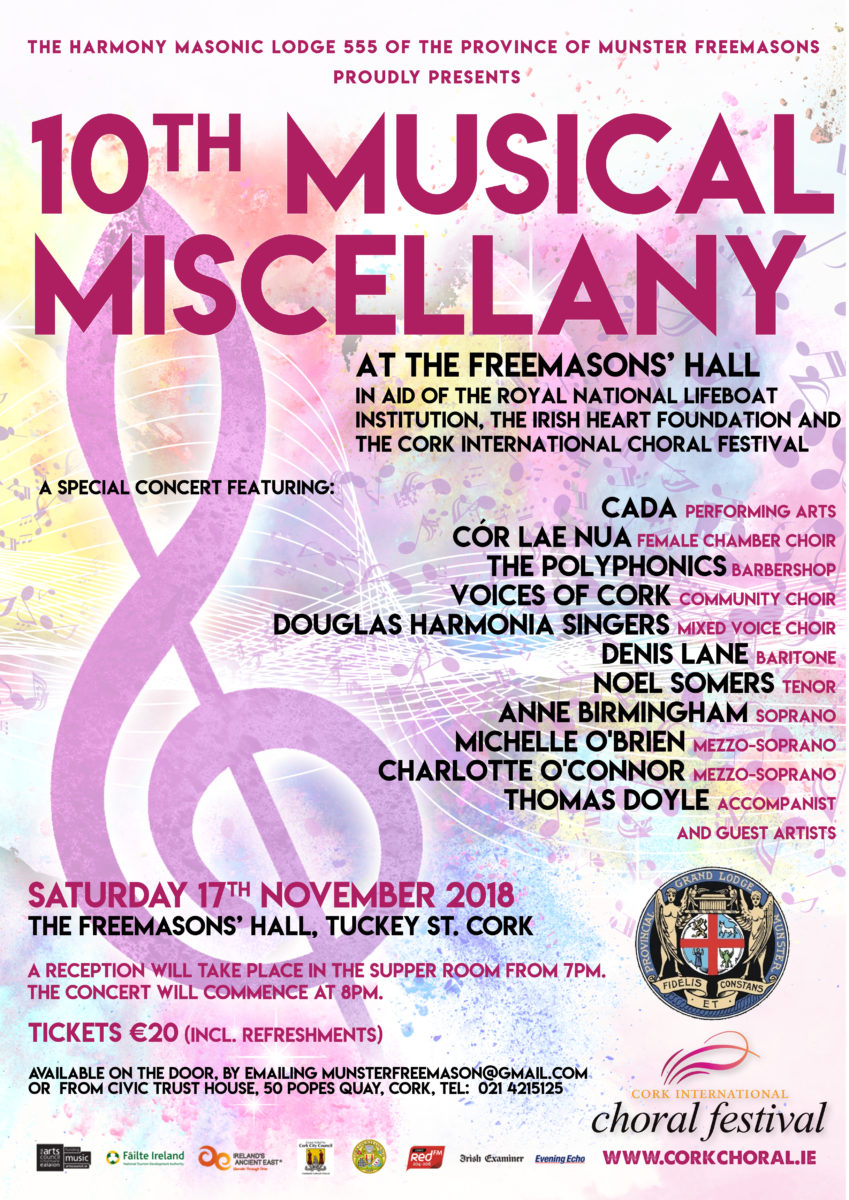 These have been exceptionally busy days at our festival office!
We are delighted to have received so many outstanding entries for the 2019 Fleischmann International Trophy Competition. Many thanks to all choirs who applied!
The Artistic Board will be assessing the applications over the next few days and successful applicants will be announced soon.
In the meantime, we are happy to announce that the Seán Ó Riada Composition Competition & Non Competitive Applications are now open.
Below you can find more details, but if you have any query on your application don't hesitate to get in touch! We will be happy to answer all your questions.
Seán Ó Riada Composition Competition
We are now accepting entries for the 2019 Seán Ó Riada Composition Competition!
Composers born, or resident, in Ireland have until Friday 8th December 2018 to send in their application and be in with a chance of having their work premiered during the Festival in St Fin Barre's Cathedral by the acclaimed Chamber Choir Ireland!
Application deadline: Friday 7th December 2018
For more details: Seán Ó Riada Composition Competition
Non-Competitive Participation
Each year a number of international choirs are selected to participate in the non-competitive strand of the Festival. Participating non-competitively gives choirs the opportunity to present informal performances in various locations across the city, while having the possibility to meet with other choirs, see some of Ireland's beautiful countryside, attend some of the festival events, sing, mingle, and soak up the festival atmosphere here in Cork.
Applications deadline: 30th November 2018
For more details: Non-Competitive Participation
Don't delay - download our International Syllabus to get your applications in!