Explore a unique region
While attending the Festival, take the chance to discover Ireland's Ancient East and visit places filled with quirky and memorable experiences. With the maps and itineraries available at Irelandsancienteast.com as your inspiration, you will discover a region of legends and stories, from ancient times to modern day – a place brimming with culture, attractions, festivals and fun. Your adventure through Ireland's Ancient East awaits!
To aid you in your Ancient East discovery, the Cork International Choral Festival has developed key Festival Packages (1 or 2 persons) to help you begin your journey.
Are you traveling to Cork with your choir or a group? Make your experience unforgettable – and planning incredibly easy! Contact the Festival's official tour operator Celtic Horizon Tours and discover their great value package deals for the festival.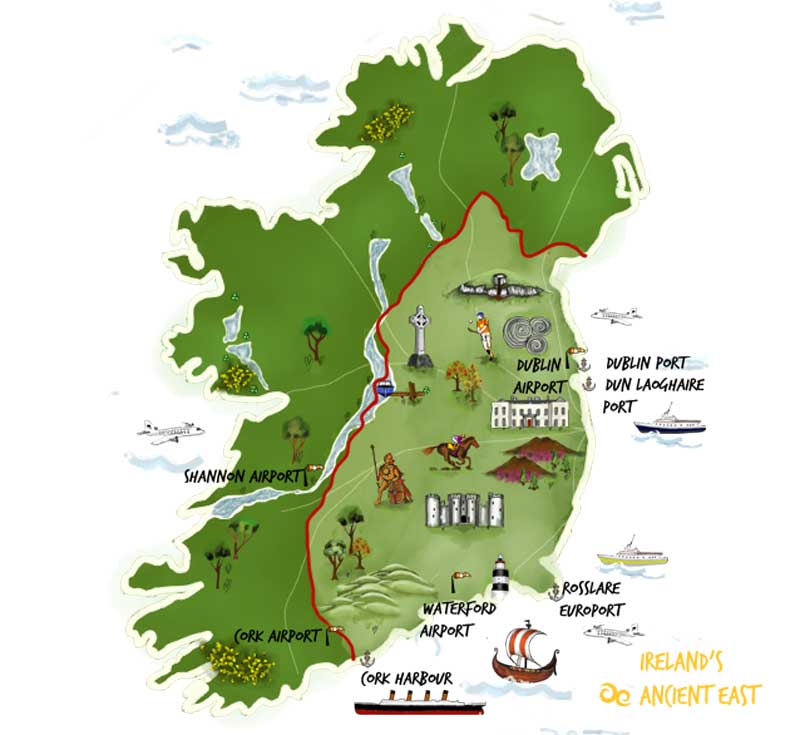 Discover more of what Ireland has to offer: