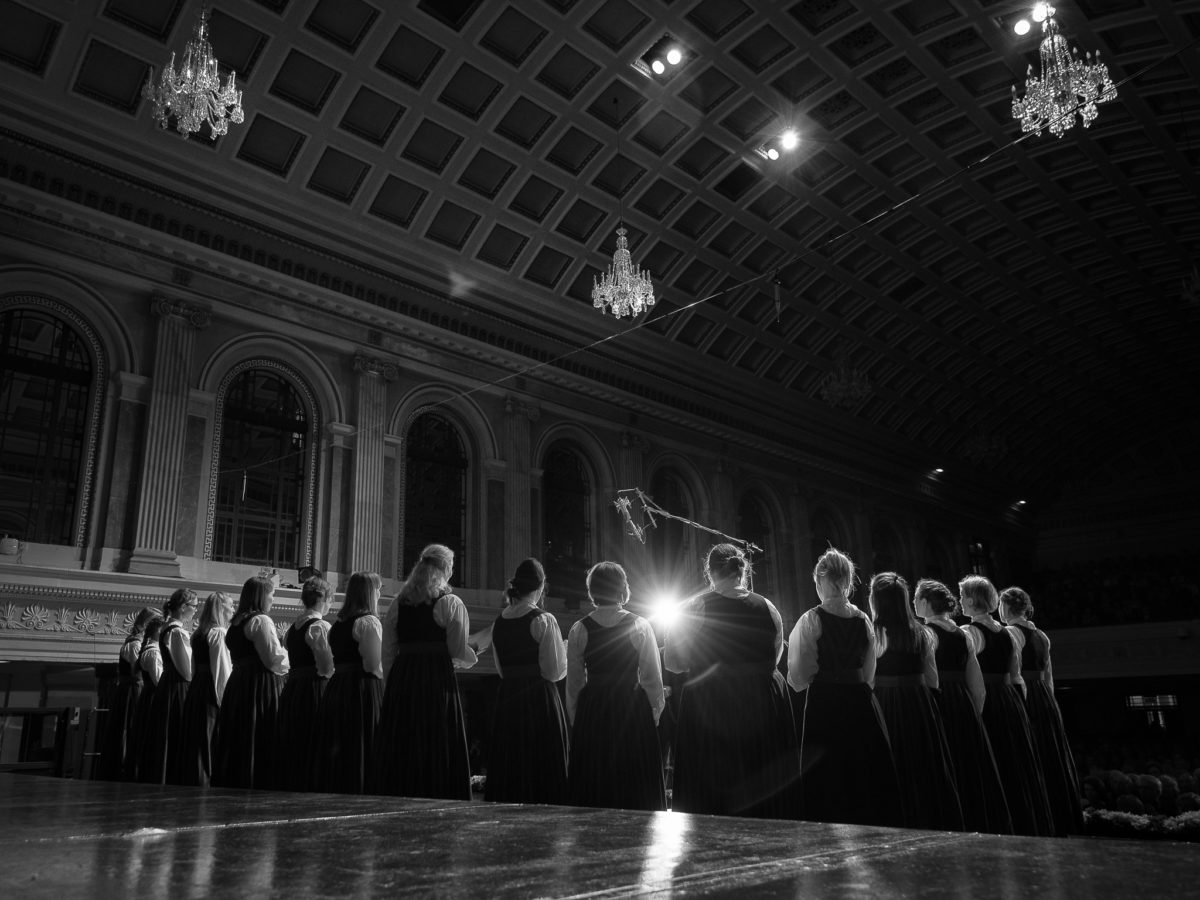 Photo credit: William Murphy, 2015
Continuing the very successful collaboration between the Cork International Choral Festival and St. Fin Barre's Cathedral, the Big Sing at the Cathedral is returning this year for a very special day of rehearsal and performance of some of our history's most magnificent choral works. The day will be led by Saint Fin Barre's Cathedral Director of Music and choral specialist, Peter Stobart.
After such a magnificent coming-together of voices last year for Fauré's Requiem, we have chosen Handel's Messiah, Part II for the 2019 edition, in the 260th anniversary of Handel's death.
Saturday 16th February 2019 is the date to book on your diaries to come and sing one of the most popular and glorious choral works of all time. Certainly George Frideric Handel had no idea when he was composing his oratorio Messiah how far-reaching and universal its appeal would be!
Singers from all backgrounds are welcome, but reading music would be a great asset. You will learn Part II of the Messiah which will be then performed that same evening. You can download the score here.
If you would not like to sing, you can come to listen to the performance at 6.30 pm - Free admission, however donations are welcome.
Saturday 16th February, 2019
Day Schedule
1.30 pm - Registration
2 pm - Rehearsal
3.30 pm - Break
4 pm - Rehearsal
5.30 pm - Break
6.30 pm - Performance
Please note
An administration fee of €18 per person is applicable. To secure your place, please fill in the form below and pay by 11th February (applications after this date will be processed by contacting the office at 021 4215125 or [email protected]). If you have queries about the process or payments, please e-mail [email protected].
If you own a copy of the score, please bring it with you on the day. If you would like to buy scores, we recommend The New Novello edition, edited by Watkins Shaw. You can also download the score here and print your own copy. In the event you do not own a copy or are unable to download/print it, you can purchase a copy for 3 euro in the form below.
Please ensure you are there to register in plenty of time.
As The Big Sing at the Cathedral will result in a performance on the day, we advise on smart-casual, elegant, black attire.
Seating is unreserved.
We would advise people to bring some refreshments with them on the day. There are a number of cafes available in the area also.
We look forward to having you with us!
[Form id="16"]