Welcome to Cork! The rebel city on the River Lee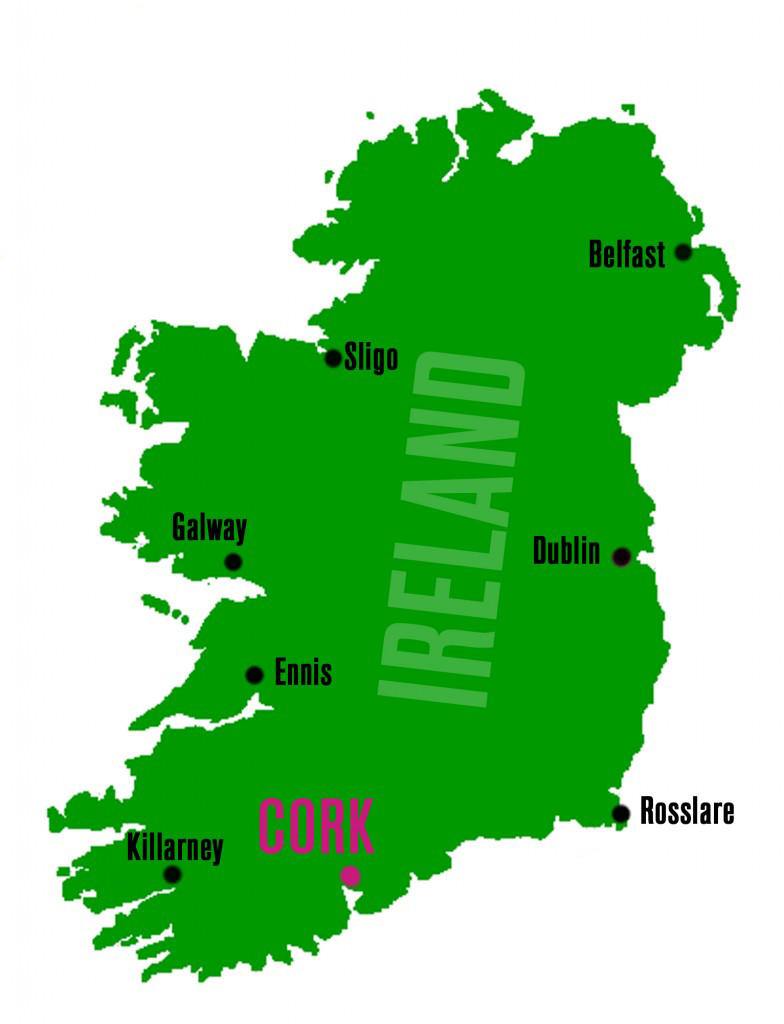 History & Tradition
Rich in history and tradition yet increasingly urbane and sophisticated, the ever-evolving City of Cork is a vibrant place with a unique blend of contemporary style and old world charm. Although Ireland's second largest city, the fiercely proud and independent locals like to claim Cork is 'the real capital' of Ireland, large enough to boast a fine array of attractions, yet easy to navigate and warmly welcoming.
Lonely Planet "Top 10"
Cork is brimming with creativity and energy, and with its wealth of culture, galleries, bars, shops and restaurants to choose from, not to mention the stunning scenery right on its doorstep, its not difficult to see why Lonely Planet voted the city as one of the top 10 places to visit in 2010.
A True "Festival City"
Cork is a true festival city with live music spilling out the doors of the city's traditional watering holes and trendy bars, and a strong festival programme attracting the best of choral, film, jazz, folk, literary and musical talent year round. Renowned for their friendliness and enthusiasm, the people of Cork create a buzzing atmosphere in the city, the green city parks are popular for outdoor games and gourmet picnics sourced at the central and celebrated English Market, a covered system of stalls selling everything from fine cheeses to exotic home-baked breads. Elsewhere the Coal Quay market is the place to unearth hidden treasures, rummage through the bric-a-brac and find the ultimate souvenir of the City.
Accommodation Guide
Each year the Festival compiles an Accommodation Guide with specially negotiated accommodation rates for visiting choirs. In addition, we team up with the city's best restaurants, bars, tourist sights and transport providers so that choirs are offered the best deals in town.
Getting Here
By Train
Irish Rail / Iarnród Éireann provide regular mainline Intercity services to Kent Station, Cork from Belfast Central, Dublin Heuston and Connolly Station, Limerick.
By Bus
Bus Éireann offer a nationwide service to and from Cork, with Expressway/Intercity services. They also offer regional services if you plan to see some of the county and a Cork City service to get around town while here.