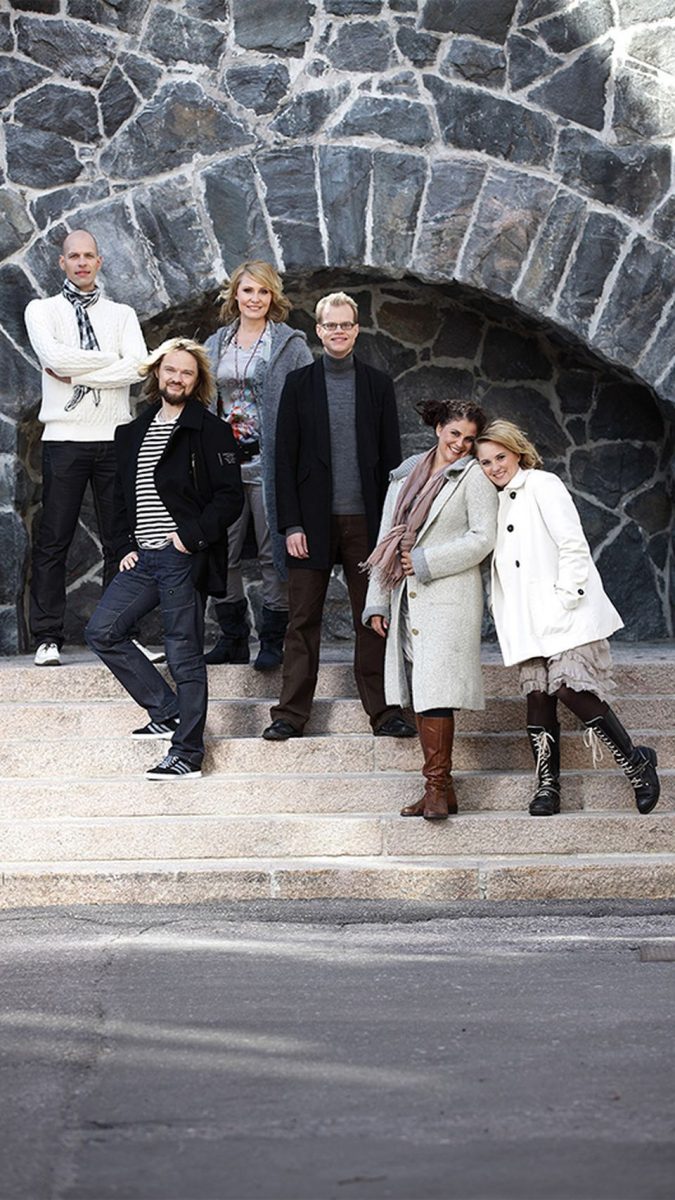 "…Imaginatively programmed… exemplary standards… truly world-class…" – Culture Northern Ireland
Internationally celebrated, Grammy winning musical maestro, Paul Hillier, will bring the Cork International Choral Festival's resident ensemble, Chamber Choir Ireland, to St Fin Barre's Cathedral on Friday 1st May at 7:30pm. Chamber Choir Ireland is known for its unique approach to programming and has gained a reputation for the high artistic quality of its performances. The Choir remains a thriving force on a very active choral scene both at home and abroad. Since its inception, the Choir has made a significant contribution to the development of contemporary Irish choral music through its commitment to commissioning new work. The Choir's repertoire spans from early to contemporary music, regularly commissioning pioneering vocal work by both Irish and International composers. Commissions have included composers such as Gerald Barry, Tarik O'Regan, Kevin Volans, Andrew Hamilton, Siobhán Cleary, and Jennifer Walshe. The Choir has a strong commitment to touring in Ireland and continues to develop its touring network in order to present high quality choral concerts to audiences all around the country.
The programme to be performed at the Cork International Choral Festival is an eclectic mix of American shaker songs and fuging songs, a beautiful setting from Song of Songs by Howard Skempton, concluding with an Emily Dickinson text set by American composer, Elliott Carter Musicians wrestle everywhere.  A newly commissioned piece from composer Ian Wilson will be premiered on the night in addition to a premier performance of the winning composition from the 2015 Séan Ó Riada Competition for Irish composers.
Internationally, the Choir has toured in Europe, Asia and South America and in 2011 undertook its first US tour with the assistance of Culture Ireland as part of Imagine Ireland, a year of Irish Arts in America 2011 following on from a performance in The White House in March 2011. In 2014, the Choir performed in the prestigious Diaghilev Festival, Perm, Russia.
In recent years the Choir has made a renewed commitment to recording with recent releases including One Day Fine on the RTE Lyric FM label and Acallam na Senórach on the Harmonia Mundi label, as well as a recording to accompany the publication of Choirland: An Anthology of Irish Choral Music in collaboration with the Contemporary Music Centre and the Association of Irish Choirs. Future recordings include a recording of works by Gerald Barry also featuring the Crash Ensemble (2015), and a collection of Christmas music on the Harmonia Mundi label (October 2014). The Choir continues to foster relationships with other distinguished performing ensembles and organisations both at home and abroad including the Crash Ensemble, Theatre of Voices, Irish Baroque Orchestra, Kronos Quartet, Irish Chamber Orchestra, Contemporary Music Centre, and the Association of Irish Choirs. The Choir enjoys a unique relationship with Cork International Choral Festival where it is Choir-in-Residence on an annual basis.
To buy tickets to Chamber Choir Ireland please click here