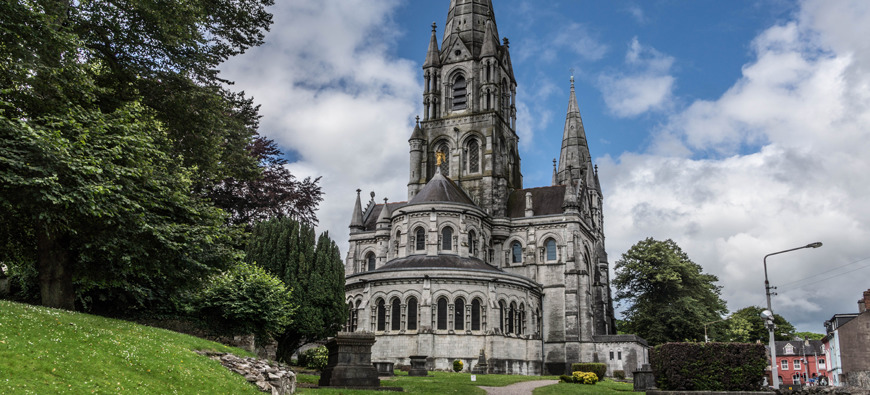 Invitation to Wander (2019) is a contemporary music project created by composer Karen Power, in partnership with Cork Midsummer Festival and in association with Cork International Choral Festival, Cork Centre for Architectural Education and Nano Nagle Place.
This mixed media music project will explore four of the world's most fascinating and mostly
unreachable places: The Arctic, Amazon, Arnhem Land - Australia and Deserts and will premier from 19th - 22nd June 2019 as part of Cork Midsummer Festival.
Invitation
We are inviting 15 individuals, Emerging and/or Amateur singers/vocalists (any voice range) to form Ireland's first ever 'Sound Choir' and to be part of:
4 evening premier performances as part of Cork Midsummer Festival 2019, and
participation in a unique Professional Development Programme
What is a 'Sound Choir'?
A 'Sound Choir' is a concept conceived by composer, Karen Power. It is a roaming body of voices (choir) who listen and respond to Power's sound compositions for the four aforementioned worlds, using a series of guided improvisations, text and composed musical phrases. The 'Sound Choir' will perform vocally and respond to these worlds.
Professional Development Programme
The professional development programme has 4 distinct workshops in extended vocal
techniques, improvisation, movement and creative practice with Irish and International leading practitioners:
Vocal extensions with Michelle O'Rourke (Dublin)
Voice improvisation with Ute Wassermann (Berlin)
Listening as the start of creativity with Karen Power (Cork)
Movement workshop with Mary Nunan (Limerick)
The workshops will be held on Friday or Saturday evenings in Cork City with two workshops in March, one in April and one in May. Exact dates to be confirmed.
Summary
Invitation to Wander (2019) an experimental mixed media music project will select 15 committed individuals to
• Take part in a professional development programme
• Participate in 2 rehearsals in the performance space with professional musicians on 17th & 18th June
• Be part of the 'Sound Choir' in 4 premier evening performances with professional cast on 19th, 20th, 21st & 22nd June
- There is future potential for the 'Sound Choir' to perform in other festivals beyond
Cork Midsummer Festival 2019.
- And selected individuals will receive a small contribution towards performance expenses. This will cover refreshments but not long distance travel or accommodation costs.
Expression of Interest
Submit no more than 500 words in word (.doc) or pdf with your singing/vocal experiences to date and reason for wanting to be part of the 'Sound Choir' by 11th February 2019.
You must be over 18 years old. If you have url links to singing/vocal experience and/or previous performances, please include. However, they are not a requirement for your submission.
Email [email protected]
For further information, go to www.karenpower.ie
Invitation to Wander (2019) is supported by the Arts Council and Cork Midsummer Festival.